Impressing drivers last year with its sleek looks, efficient engines, and robust collection of standard and optional equipment. Returning in 2019, the new adds a wealth of valuable options geared toward improving one of the industry's newest favorites.
The thing about the 2019 Kona, however? It's not the only vehicle offering a good subcompact package. The market's nothing if not packed with vehicle options designed to deliver the sort of small SUV experience the Kona provides. SUVs like the 2019 Mazda CX-3 and Honda HR-V stand as two of the Kona's most prominent competitors.
The big question for drivers in Darby and Springfield? Which of the current market models offers the best overall package? Let's take a look at what each has to offer.
Performance
When it comes to performance, most subcompact SUVs err on the side of efficiency. Rather than focusing on delivering tons of horsepower and torque, they instead put their efforts into delivering a higher level of fuel efficiency than you'll find in many of their larger cousins.
That's true enough for the Mazda CX-3 and Honda HR-V. The 2019 Mazda CX-3 comes equipped with a 2.0-liter inline-4 that's capable of 148 horsepower, 146 pounds-feet of torque, and 29/34 miles per gallon. The Honda HR-V likewise comes equipped with a 1.8-liter inline-4 that dish out 141 horsepower and 127 pounds-feet of torque and 28/34 miles per gallon.
While both engines are perfectly adequate for their respective vehicles, they're outclassed by the options available in the 2019 Hyundai Kona. The Kona's base engine is a 147 horsepower 2.0-liter inline-4 that's likewise capable of 132 pounds-feet of torque and 27/33 miles per gallon. That's comparable to the CX-3's and more powerful than the HR-V.
Drivers looking for a bit more muscle in their subcompact SUV will likewise appreciate the Kona's turbocharged option. Its 1.6-liter turbocharged inline-4 can provide a higher standard of performance: 175 horsepower and 195 pounds-feet of torque. The best part? It gets there without sacrificing efficiency. The Kona's turbocharged powertrain can deliver up to 28/32 miles per gallon.
Features & Comfort
If you're looking for an SUV with a robust selection of features, you'll be pleased with a lot of what these subcompact SUVs have to offer. Here's a sampling:
The 2019 Hyundai Kona

7-inch infotainment touchscreen with Apple CarPlay/Android Auto
Keyless Entry
Push-Button Start
Automatic Climate Control
Built-In Navigation
Qi Wireless Charging

The 2019 Mazda CX-3

7-inch infotainment touchscreen
Automatic Climate Control
Rain-Sensing Wipers
Heated Side Mirrors
Built-In Navigation

The 2019 Honda HR-V

7-inch infotainment touchscreen with Apple CarPlay/Android Auto
Heated Seating
Push-Button Start
Built-In Navigation
Climate Control System
While all three vehicles offer an impressive array of available features, the Kona's overall feature suite includes a wider selection of available equipment than its competitors.
Safety
Out of everything a vehicle can provide, the tool to keep you safe are among the most important. Here's a look at the safety features you'll find on the Hyundai Kona, Mazda CX-3, and Honda HR-V.
The 2019 Hyundai Kona

Forward Collision Avoidance
Lane Keep Assist
Driver Attention Warnings
Automatic High beams
Parking Sensors
Blind-Spot Monitoring
Rear-Cross Traffic Alert

The 2019 Mazda CX-3

Rear-Cross Traffic Alert
Adaptive Cruise Control
Lane-Departure Warnings
Automatic Emergency Braking
Adaptive Headlights

The 2019 Honda HR-V

Collision Mitigation Assistance
Road Departure Mitigation
Adaptive Cruise Control
Lane-Keep Assist
Honda LaneWatch
Which Subcompact is the Right One for You?
While the Honda HR-V and Mazda CX-3 both offer solid vehicle packages, the Hyundai Kona delivers a higher standard of features and performance. Equipped for efficiency, safety, and comfort, there's a reason its emerging as one the subcompact segments premier models.
To learn more about everything the new Hyundai Kona brings to the table, get in touch with the sales team at Pacifico Hyundai. Our location in Philadelphia, PA serves customers in Darby, Springfield, Camden, and more.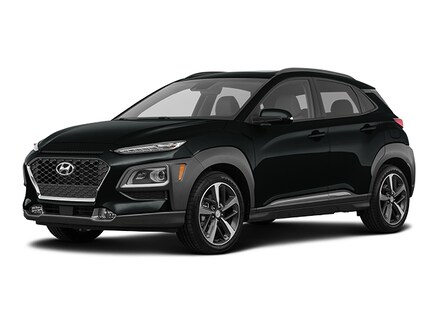 Engine: 1.6L I-4 cyl
,
Transmission: Automatic
,
Exterior Color: Ultra Black
,
Interior Color: Black w Lime w Leather Seat Trim
View Details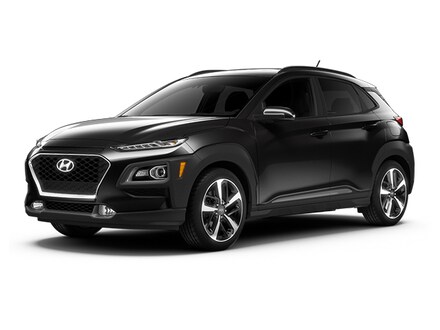 Engine: 1.6L I-4 cyl
,
Transmission: Automatic
,
Exterior Color: Ultra Black
,
Interior Color: Gray Black w Leather Seat Trim
View Details