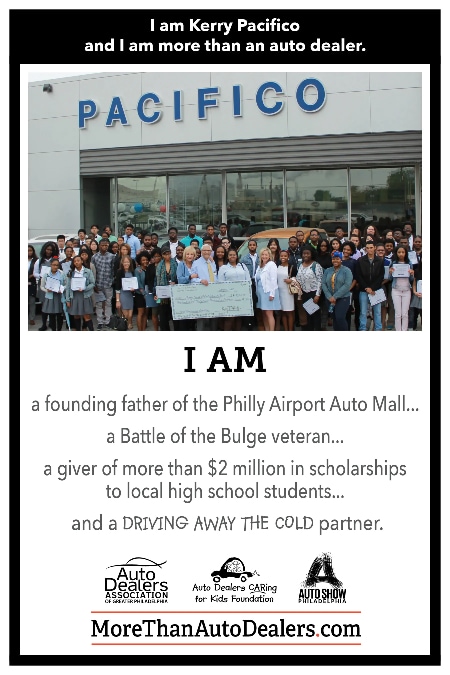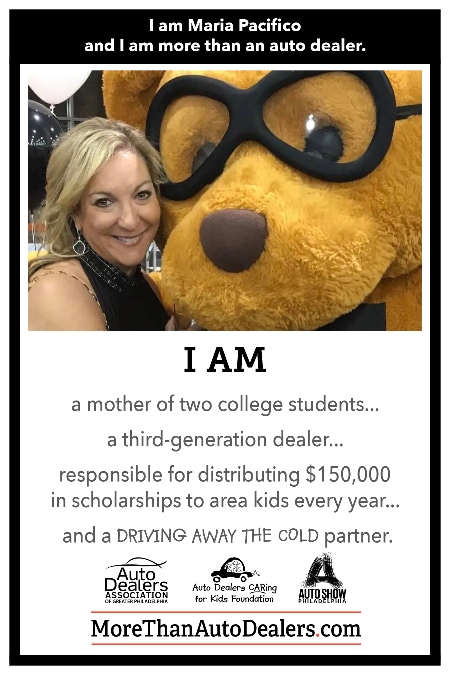 Pacifico Auto Group has been selling and servicing automobiles in Philadelphia and the surrounding areas since 1920. We started with a little shop at 11th and Catherine in South Philadelphia. In 1970, our current President Mr. Kerry T. Pacifico Sr. and his brother Joseph R. Pacifico Jr. were among the founding fathers of the Philadelphia Airport Auto Mall, one of the first in the nation. Since that time a member of the Pacifico family has always been at our dealership on a daily basis.
Thanks to our employees and their dedication to customer service, Pacifico Auto Group has continuously maintained a leadership position within the Philadelphia automotive industry.
Why Buy From Pacifico Hyundai
The Pacifico family provides customers with state of the art showrooms and service facilities that allow for a first class experience while visiting our dealerships.
Our employees are equipped with all of the tools necessary to provide guests with a first class experience as well.
With over 50 service bays and 35 technicians available for your service needs, Pacifico will get you and your vehicle in and out in a timely manner. 
We are recognized as a one stop shop for all things automotive, including a state of the art Body Shop, complete sales and service at our commercial truck center, a detail department and public carwash.
Situated only 5 miles from the airport Pacifico is also known for its Airport Valet service, which started as the first one of its kind on the east coast in 1973. We take you to the airport in your own car so, once you return, you can  be on your way without waiting.
Pacifico Ford, Mazda and Hyundai always stocks over 500 new and 200 used vehicles in one location for a great selection.
So remember, whether you're looking for new or used vehicles, service, a body shop, a truck for your business or a ride to the airport, you only need to think of one name: Pacifico Ford, Mazda and Hyundai at the Airport Auto Mall.
Thoughtful Amenities
Whether you are waiting for your vehicle to get serviced, picking up a part for your vehicle, or stopping by to check out a new vehicle for yourself, we offer a wide range of amenities to enhance your experience here! Come by, look around and check what we can offer you!
Why is Pacifico Hyundai the Go-To Spot for Conshohocken PA, Springfield PA and Camden NJ Drivers Seeking a New or Used Hyundai Vehicle?
It could be our varied and accommodating selection of new Hyundai models, including the much-loved Hyundai Sonata, Tucson, Elantra, Santa Fe and Kona. Perhaps it's our equally vast range of high-quality, Pacifico Hyundai-approved used cars.
It may also very well be the Hyundai financing offers available to customers who shop with Pacifico Hyundai. With these auto loan and car lease options, shoppers feel at ease, worry-free, and extra satisfied with their purchase.
Pacifico Hyundai isn't only a place for those in the market for a new Hyundai car. We're also the go-to spot for those already behind the wheel. Customers find our car service and maintenance center, also located in Philadelphia, Pennsylvania, both convenient and competent.
It doesn't stop there-- Pacifico Hyundai also host an array of services to personalize or enhance your Hyundai driving experience. Just ask our onsite auto parts and accessories department what we mean.
Still not clear about why so many trust Pacifico Hyundai for all of their Hyundai needs? Visit our dealership at 6715 Essington Avenue Philadelphia, Pennsylvania and find out for yourself!